Hi guys, today I'll be sharing all about Patrick's Powder from the MAC Cosmetics × PatrickStarr Collection!

If you're an avid follower of beauty influencers and just the beauty community in general like me, you would have known that in November last year, Patrick Starrr announced that he would be launching a collection in collaboration with MAC Cosmetics. Patrick is one of my fave beauty influencers and I have so much respect for him. He was one of the first male beauty Youtubers that I discovered on YouTube, and as a Filipino guy who does makeup and loves beauty, I really connected with him and really admire the work that he does. I don't wanna get all sappy, but I really look up to his work, his passion and his philosophy of "Makeup is a one size fits all".
MAC announced that Patrick will be the company's first Key Artist Collaborator and that a collection of products that both MAC and Patrick himself worked on would be released. For a more detailed demo/explanation, you can check out Patrick's collection reveal video here:
Patrick first announced the collab/collection on Instagram on his birthday, which coincidentally was my birthday as well! #TWINS
The collection contains 12 products: 3 lip pencils, 3 lip glass, 3 lipsticks, 2 eyeshadow quads and 1 setting powder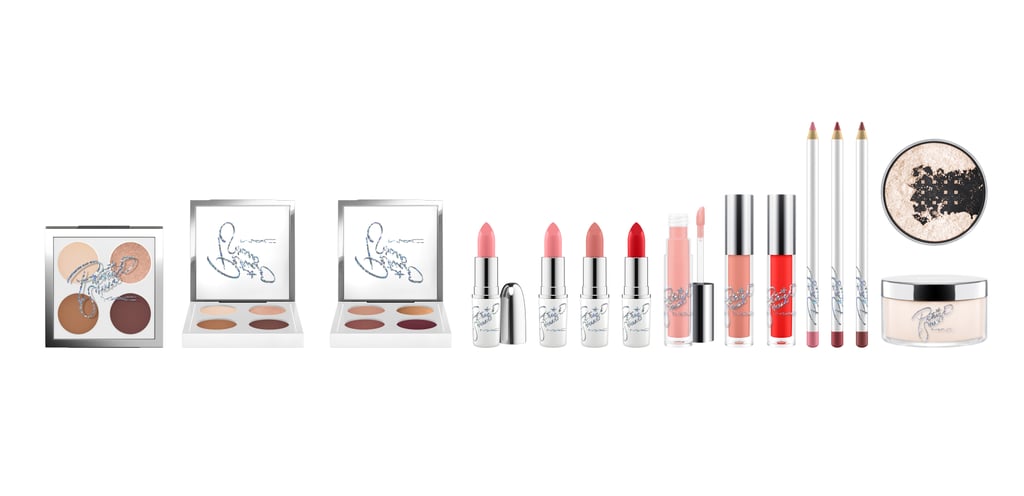 The collection was available in the US on December 15th but only started rolling out worldwide on February (for Malaysia it was launched on Feb 1). Although I would have loved to get everything, I only settled for the powder. Patrick is known for his baking technique and I actually wanted to try his method of setting the entire face with a puff + powder. The lippies look good and I was really deliberating on whether I wanna break my MAC eyeshadow virginity with the Goalgetter Quad, but ya boy is broke so...only the powder it is haha. Here are some swatches of the lips and eyeshadows though!
Without further ado, let's get on with the review!
WHAT IS IT
According to MAC's webiste, Patrick's Powder is a colourless, ultra-fine powder that can be used to set makeup on the face or body. It has a silky soft texture with a matte finish, beautifully stabilizing whatever makeup you want to set and finish.
The website also says that this product is best suited for emollient-based products. Since it is translucent, it promises to set makeup without disturbing colour, and it is dermatologist tested, ophthalmologist tested & non-acnegenic.
WHERE TO BUY
Just so you guys know, this product was not sponsored and I got it out of my own hard earned cash. I bought my Patrick's Powder from the MAC store in Sunway Pyramid for RM125. Side note: the staff was super friendly and she kindly assisted me the whole time I was there. I also repurchased a Studio Sculpt Foundation because my previous tube was finished, and the staff that assisted me was super helpful and helped me swatch/check if NC42 was still my shade or not (turns out I'm a NC20 now!). Big shoutout to MAC Sunway Pyramid for being so hospitable!
PACKAGING
This product comes with 30g of powder, which is 6 times bigger than my fave Innisfree No Sebum Mineral Powder which I usually use to set. The Innisfree powder (which has 5g) costs RM21.50 on Hermo, and if you divide the price of the MAC powder by 6 to match the Innisfree one, a 5g Patrick's Powder would cost RM20.80 making it cheaper than Innisfree, what???!
Anyhoo, the packaging is stunning! The carton is holographic and comes with the signature/logo while the tub is plastic (although it looks like frosted glass). It's not heavy at all but it feels very high quality/not cheap.

The powder comes sealed, and as with most powders you can either sift the powder out through the holes or take the sift off to get more product.


INGREDIENTS
You can view all the ingredients of this product
here
. Most of the ingredients have a n EWG rating of 0-2, but there are some 3-5s there as well (a couple few).
This powder is paraben free, sulfate free & alcohol free. It offers UV protection from Titanium Dioxide, which is an ingredient benefitial to people with sensitive skin as well. So far after using this powder for more than a month I have not broken out or anything like that.
FRAGRANCE AND TEXTURE
When I first opened the powder I was a bit shook because I saw some clumps of powder. After researching and looking up what other bloggers' powders' textures looked like, I found that it was how it really is. Not to worry, once applied the powder become super soft and not solid at all. Even if you pick up a clump straight from the tub it will immediately break.



Although the powder looks like, the finish is indeed translucent and does not produce flashback at all.


HOW TO USE
Color correct - Foundation - Under eye highlight - Set undereyes - Cream contour - Set full face with powder - do the rest
After applying my undereye concealer, I use my Breena Beauty black pearl sponge (the flat side) to immediately set it. I go from liquid to cream to powder, but since I do my eye highlight before cream contour, I find that setting it straight away leaves no room for my undereyes to crease (+ if I set it I can still do cream contour on my cheeks, nose + forehead because only the undereyes have been set). Then, I proceed with my creams and fully use my sponge's flat side again to set my entire face with powder.



MY THOUGHTS & VERDICT
I love this powder! A little goes a long way, and even though Patrick is known to use a shiz tone of powder to bake his mug, I find that I only need a bit (about two-three upside down taps' worth of powder).

This powder didn't feel drying to my face at all, even with a matte foundation. It controls oil pretty ok (I still get some shine) but what I love the most about it is its ability to lock my face even when I sweat. Sometimes with other powders, even after a powder + setting spray combo my face still runs. With this, my face stays totally put + does not run at all. Fishmeatdie approved!
WILL I REPURCHASE?
Alas, although I would love to repurchase this, it is now sold out everywhere. I really think it's a bargain (especially for a MAC product), and the fact that it does such a great job at what it's supposed to do makes me feel even worse about not buying more tubs sighhhhh. If you know where to buy or if you have any extras, holla at me and I might buy it from you!
And that's it for this review! As always, thank you guys so much for dropping by my blog! I hope you guys liked this blog post and found it informative & helpful. I'll see y'all in the next one!